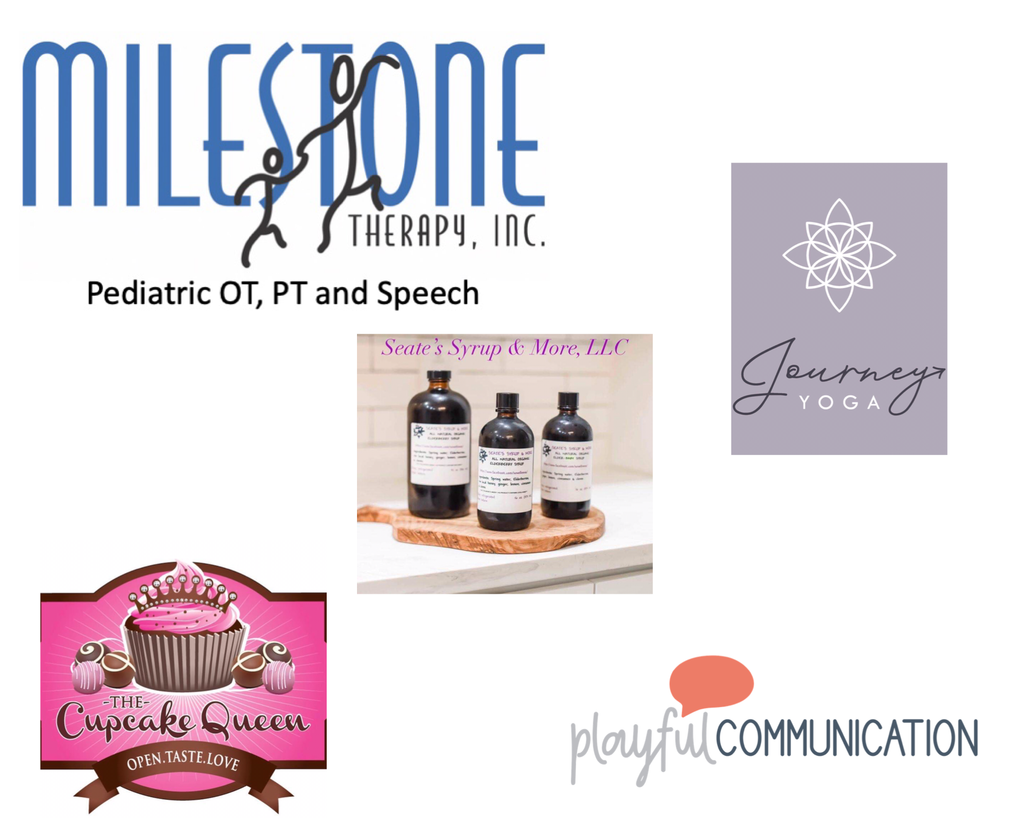 Milestone Therapy is a wonderful practice that provides therapy in our facility and surrounding areas. We love getting to know the growing network of therapists that create their crew & appreciate the professional work they do inside Spirited Sprout.
Journey Yoga located in Waxhaw, NC instructs "Sprout Along with Me" yoga at Spirited Sprout. Tari is a one of a kind instructor!
Seate's Syrup & More, LLC is locally owned & operated by Mandi Williams. You will find her Organic Elderberry & Elder-baby (honey free) for purchase at Spirited Sprout.
Playful Communication, PLLC is a private speech and language therapy practice serving children and their families in Waxhaw, North Carolina and the surrounding areas. You will find Kelsey is sure to be a friendly familiar face around Spirited Sprout–she also leads Playful Story-time!
The Cupcake Queen, located in Waxhaw, NC–Tara and her team whip up the best cupcakes, desserts, and milkshakes! We partner with her to provide add-on packages for our birthday parties and is our go to cake pop maker (amongst other yummy treats) for our in house events!